[2015] [2016] [2017] Calls for Service
Jan
80
65
91
Feb
88
65
Mar
61
71
Apr
66
78
May
71
73
Jun
63
79
Jul
113
75
Aug
69
87
Sep
68
65
Oct
83
92
Nov
70
77
Dec
76
78
Total
908
905
91
Calls for Service
2016
905
2015
908
2014
882
2013
827
2012
851
2011
804
2010
514
Total
5691
Web Counters
Website Visitors
Since
January 1, 2012

Visitors Today
Mar 30, 2017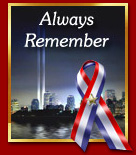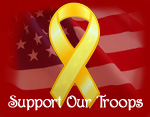 Copyright © 2017 LaGrange Fire & Rescue


Duplication of text, photos, or any other content on this website is prohibited without permission of LFRD. If you have questions, please contact us at info@lfrd.org
THE OFFICIAL WEBSITE FOR LAGRANGE FIRE & RESCUE DEPARTMENT

---

CLICK ON THE BANNER TO SIGN UP

---



SMOKE DETECTORS




A smoke alarm is critical for the early detection of a fire in your home and could mean the difference between life and death. Fires can occur in a variety of ways and in any room of your home. But no matter where or how, having a smoke alarm is the first key step towards your family's safety.
Change Your Clock, Change Your Battery

Major Keith Smith, March 03

The LaGrange Fire & Rescue Department would like to encourage residents that on Sunday, March 12th, remember to change your smoke detector and carbon monoxide detector batteries when you change your clock forward 1 hour to begin Daylight Saving Time.

Families are aslo encouraged to review their home fire safety plans and remind their friends, family and neighbors of the life-saving habit of changing ... (Full Story & Photos)

Spring Wildland Fire Season is Here

Major Keith Smith, February 17

The Spring Forest Fire Season, which begins today, February 15 and lasts until April 30, is in effect in every Kentucky county. This law prohibits any person to burn between the daylight hours of 6:00 a.m. and 6:00 p.m. within 150 feet of the woods.

The Kentucky Division of Forestry (KDF) urges residents across the state to exercise caution when burning debris during this season. The KDF has responded ... (Full Story & Photos)

LFRD Awards Banquet 2016

Major Keith Smith, February 01

With another year of service behind us, LaGrange Fire & Rescue Department recently held our Awards Banquet that recognizes volunteer, career and auxiliary personnel for years of service, and other notable achievements. The awards presentation along with an excellent meal, catered by Classic Cuisine, was held at Bethany Hall in LaGrange.

Two of the major awards that were presented during the ... (Full Story & Photos)

Public Education Visits for Schools and Library

Major Keith Smith, November 07

Public Education visits to area schools are always popular this time of year. Recent visits to Centerfield Elementary and the LaGrange branch of the Oldham County Library were conducted by the Red Shift with great success. Visitors at the library always enjoy having stories read to them by firefighers along with instructions on Stop, Drop & Roll and the importance of changing the batteries in their ... (Full Story & Photos)

Structure Fire during Local Storms

Major Keith Smith, October 20

Local thunder storms passing through the Oldham County area on Thursday morning may have contributed to a structure fire that was dispatched for both LaGrange Fire & Rescue Department and Ballardsville Fire & Rescue Department.

Upon arrival on scene first due units reported heavy smoke and fire that had vented through the roof area of a connected town home in the residential neighborhood. Further ... (Full Story & Photos)


Countywide Burn Ban Lifted with Restrictions. Call Before You Burn!

Assistant Chief Adrian Doleman, October 11

The countywide burn ban has been lifted, however, keep in mind that outdoor burning is limited to NATURAL GROWTH. Open burning regulations are enforced by the Division for Air Quality. It is illegal to burn garbage or any other materials, except natural plant matter, such as brush and woody debris. Visit the Division for Air Quality Web site for more information.

You should also call Oldham County ... (Full Story & Photos)


Oldham County Emergency's Alert System - Sign-up Today!!

Assistant Chief Adrian Doleman, October 11

Oldham County Emergency Management is always ready and prepared to handle any emergency or disaster that may occur whether it is Severe Thunderstorms, Winter Storms, Flooding or any other catastrophic event.

By signing up for a Smart 911 Account Oldham County Emergency Management will be able to notify you by phone about any emergency events in the area and provide you with helpful information.

The ... (Full Story & Photos)


2016 Safety and Halloween Festival

Major Keith Smith, October 04

The 7th annual, 2016 edition of "Safety and Halloween Festival" in now in the history book!

Great fall like weather greeted a large crowd that attended this years event at the Oldham County Fairgrounds. A Costume Contest, Hayrides, Games & Crafts, static displays of Fire Trucks, Police Cars, Ambulances along with an Air Ambulance that the crowd was able to witness landing and taking off.

Other ... (Full Story & Photos)

Your feedback is important to us! Feel free to sign the guestbook.