2015 | 2016 Incidents
Jan
80
65
Feb
88
65
Mar
61
71
Apr
66
78
May
71
73
Jun
63
79
Jul
113
75
Aug
69
Sep
68
Oct
83
Nov
70
Dec
76
Total
908
506
Past Incidents
2015
908
2014
882
2013
827
2012
851
2011
804
2010
514
Total
4786
Web Counters
Website Visitors
Since
January 1, 2012

Visitors Today
Sep 26, 2016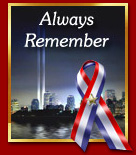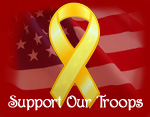 Copyright © 2016 LaGrange Fire & Rescue


Duplication of text, photos, or any other content on this website is prohibited without permission of LFRD. If you have questions, please contact us at info@lfrd.org
THE OFFICIAL WEBSITE FOR LAGRANGE FIRE & RESCUE DEPARTMENT

---

CLICK ON THE BANNER TO SIGN UP

---
The Oldham County Safety and Halloween Festival Scheduled for Saturday October 1st

Assistant Chief Adrian Doleman, September 19

On Saturday, October 1st, the LaGrange Fire & Rescue Department Auxiliary will be hosting an annual Safety and Halloween Festival at the Oldham County Fair Grounds between 4:00 and 7:00 PM.

YOU ARE INVITED!

Activities Include:

Fire Safety House, Electrical Safety Demonstrations, Stranger Danger and Personal Safety Demonstrations, Child Fingerprinting, Bouncies, Police-Fire-EMS Vehicles, Air Ambulance, ... (Full Story & Photos)


South Oldham Fire Department Employment Opportunity

Assistant Chief Adrian Doleman, September 12

South Oldham Fire Department is seeking qualified applicants for the position of 24/48 Shift Firefighters. The department is adding 3 New Firefighter Positions and desires to establish a list of potential candidates for future openings.

The position offers:
Starting Salary is $ 32,500.00
State Incentive pay of $4,000.00/annually once eligible
CERS Retirement
Healthcare package
Short Term Disability
Paid ... (Full Story & Photos)


Farm/Agriculture Rescue/Extrication Training

Major Keith Smith, July 28

Instructors from State Fire Rescue provided excellent training recently to both LaGrange Fire & Rescue and Ballardsville Fire & Rescue departments on property of an Oldham County farmer. After a classroom training the week before, members attending were challenged with numerous scenarios that challenged first responders with some techniques that worked well and others that did not.

Thanks to all ... (Full Story & Photos)

Training Session Updates

Major Keith Smith, July 28

Training opportunities conducted recently at LFRD Station 1 have included review of Class A foam operations and High Angle Rope Rescue.

Major Mike Rouser and Capt. Phil Coggeshall with Ballardsville Fire & Rescue were lead instructors during the mutual aid training during the regular Monday evening training session.
... (Full Story & Photos)

ADDRESS IDENTIFICATION - Help Us Find You!

Major Keith Smith, July 28

In any type of emergency, you want help to arrive as quickly as possible. When every second counts, it is imperative that our fire, police and EMS professionals are able to quickly and easily locate your home or office. We want to be there for YOU, so please, review your current address identification markers. Make sure that your address is clearly visible following the guidelines listed below.
Recruit Class Update

Major Kevin Thompson, June 10

On Thursday June 9, Major Kevin Thompson and Sergeant John Mason conducted a ladder class for the Oldham County Recruit class at our Station 2 in Buckner, Ky. After a classroom session the 8 new recruits from LaGrange Fire and Rescue, South Oldham Fire Department and Pewee Valley Fire Department got some hands on experience learning how to properly raise and climb ground ladders. The night ended with ... (Full Story & Photos)

LFRD Releases 2016 Crusade for Children Schedule

Assistant Chief Adrian Doleman, May 02

On Friday, May 20, 2016, the LaGrange Fire & Rescue Department will once again kick off our annual roadblock and door-to-door campaign for the 2016 WHAS Crusade for Children. And once again we are asking for your help.

Our roadblock collection campaign will start on Friday, May 20th and will continue through Sunday, June 5th at the following locations:

- First Avenue & Jefferson Street

- First ... (Full Story & Photos)


National Public Safety Telecommunicators Week 2016 - OLDHAM COUNTY DISPATCH

Assistant Chief Adrian Doleman, April 11

National Public Safety Telecommunicators Week, April 10-16, 2016

ABOUT NPSTW
Every year during the second week of April, telecommunications personnel in the public safety community, are honored. This week-long event, initially set up in 1981 by Patricia Anderson of the Contra Costa County Sheriff's Office in California, is a time to celebrate and thank those who dedicate their lives to serving the ... (Full Story & Photos)

Your feedback is important to us! Feel free to sign the guestbook.