(2018) (2019) (2020) Calls for Service
Jan
94
73
96
Feb
69
82
82
Mar
80
84
79
Apr
68
64
66
May
110
94
74
Jun
85
68
81
Jul
75
97
Aug
78
86
Sep
61
79
Oct
88
76
Nov
64
76
Dec
71
89
Total
943
968
478
Calls for Service
2020
2019
968
2018
946
2017
932
2016
905
2015
908
2014
882
2013
827
2012
851
2011
804
2010
514
Total
8537
Web Counters
Website Visitors
Since
January 1, 2012

Visitors Today
Sep 25, 2020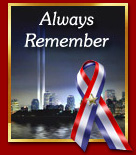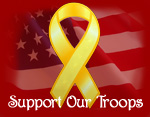 Copyright © 2020 LaGrange Fire & Rescue


Duplication of text, photos, or any other content on this website is prohibited without permission of LFRD. If you have questions, please contact us at info@lfrd.org
First Issue LFRD Challenge Coin
By Major Keith Smith
September 5, 2019
La Grange Fire & Rescue Department is proud to announce the public availability of a newly produced challenge coin. The images that appear on the front and reverse sides of this limited addition coin are the results of designs that were done by LFRD members.
These 1.75 inch high quality coins were produced in the USA and are available for purchase at LFRD Station 1.
Cost of the coins are $10.00 a coin while the supply last.
Further information can be obtained by calling 502-222-1143 or by email inquiry to ksmith@lfrd.org.