Calls For Service 2023
January
80
February
76
March
86
April
81
May
81
June
70
July
95
August
73
September
72
October
86
November
December
Total
800
(2022) (2021) (2020) Calls for Service
Jan
96
71
96
Feb
63
69
82
Mar
86
74
79
Apr
71
75
66
May
79
93
74
Jun
99
88
81
Jul
93
89
103
Aug
82
89
87
Sep
92
78
75
Oct
120
95
92
Nov
93
92
91
Dec
91
97
81
Total
1065
1010
1007
Calls for Service
2022
1066
2021
1010
2020
1007
2019
968
2018
946
2017
932
2016
905
2015
908
2014
882
2013
827
2012
851
2011
804
2010
514
Total
11620
Web Counters
Website Visitors
Since
January 1, 2012

Visitors Today
Dec 01, 2023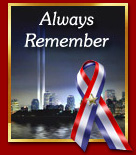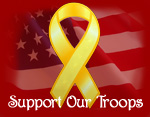 Copyright © 2023 LaGrange Fire & Rescue


Duplication of text, photos, or any other content on this website is prohibited without permission of LFRD. If you have questions, please contact us at info@lfrd.org
Guestbook
Welcome to the LaGrange Fire & Rescue Department Guestbook. Your feedback is important to us. Feel free to leave your comments.
| | |
| --- | --- |
| Page of 4 [ Back | Next ] | Records 1 - 30 of 91 |
Signed on April 12, 2023 at 12:39 PM
Guest Name:
Brandon Dague
Rank/Title:
Firefighter / Modena Fire Company, Chester County PA
Location:
Delaware
Comments:

As I pen down my thoughts in this guestbook, my heart, and prayers go out to Officer Wilt and his family during this challenging time. Officer Wilt's dedication, courage, and selflessness as a police officer and firefighter have inspired us all.

I wish you all the best,
Brandon
Signed on April 10, 2023 at 5:20 PM
Guest Name:
Tamara Stevenson
Rank/Title:
Former LFRD Volunteer
Location:
La Grange, KY
Comments:

Prayers to all who knew our local citizen Mr. Nick Wilt. Very sorry to hear of your alls loss of a team member and hero.
Signed on January 25, 2022 at 8:23 PM
Guest Name:
Jeff Ashworth
Rank/Title:
Volunteer Life Member
Location:
Hanover County Virginia
Comments:

I appreciate what you all do for your community. Please stay safe out there. I see your equipment sometimes while watching the live train camera for the train that comes through town. Seems to be a very nice town to live in.
Signed on September 09, 2018 at 10:25 AM
Guest Name:
Andrew Wardle
Rank/Title:
Corrections Officer
Location:
Upper Hutt, New Zealand
Comments:

I just wanted to acknowledge and wish you all well. I have been looking at La Grange since I stumbled across the two web cams. I now have been googling everything as it looks like a nice place to visit/live.

One question I do have. How do you get to a situation when one of those 10 minute long trains comes through town? I only ask in genuine curiosity as i have never seen such long trains before.

Anyway, gotta get back to work. it's 03:19am here as I type. All the very best to you all.

Andy Wardle, New Zealand
Signed on February 16, 2015 at 11:04 AM
Guest Name:
Deborah
Location:
Dayton, OH
Comments:

You guys are doing and awesome job! Thanks ,Sam and his Crew, yesterday who let my son walk around and look at the firetruck :)
Signed on October 27, 2014 at 6:38 PM
Guest Name:
Joey Layne
Rank/Title:
Captain
Web Address:
www.guil-randfire.com
Location:
Archdale, NC
Comments:

I am a proud KY boy myself....Keep up the good work brothers!
Signed on March 08, 2014 at 2:19 PM
Guest Name:
Jason Mingus
Rank/Title:
FF-II
Location:
Kincheloe MI
Comments:

Considering moving to the area, thought I'd stop and say be safe out there and watch each others backs!
Signed on August 30, 2013 at 11:39 AM
Guest Name:
Tina Howard
Location:
Wellington Texas
Comments:

This is so great...My grandfather Mayfiled Rankin was killed while on duty with the FD and I had several uncles on the FD ,,,Keep up the great work that ya'll doing everyday
Signed on January 14, 2013 at 10:15 PM
Guest Name:
Jeff Robinson
Web Address:
www.pgrofky.com
Location:
Louisville KY
Comments:

I know many of you that are still members of one of the best fire deptments in Kentucky. And I do wish I was still with you today. I did move on but I do think of all the stuff over the years that I have learn and done. Wow what a ride and boy it was fun. I would not have gave it up for nothing. For all the members past and present Thank You for a Job well done. You all are one in a million. From Brother to Brother may you not fall and stay safe and sharp. Capt. Giggles
Signed on December 31, 2012 at 4:02 PM
Guest Name:
Mindy Snyder
Location:
Champion Chevrolet-Buick-GMC.
Comments:

Thank you guys so much for your service to Oldham County. You rock!
Signed on December 07, 2012 at 9:46 AM
Guest Name:
Rebecca
Comments:

Congratulations on your new facility! We in LaGrange are so proud of each and every one of the men and womn who risk their lives every day to make our community a safe place to live. Thank you all for your servce to the citizens of our small town, but above all else, I wish to extend a special thanks to your families for their sacrifice of time spent without you there, for without their encouragement, we wouldn't have you. Above all else, stay safe and know my prayers are with you each day.
Signed on November 29, 2012 at 1:53 PM
Guest Name:
Anita Turello
Location:
LaGrange
Comments:

i wish to thanks the fire dept and someone who was with you at the time of a distress call was placed to you,On Nov.8th 2012 from the CHARISMA beauty salon,for chest pain,i believe he was with the EMS team,he said he just happen to be there,and they took me to Baptish Northeast Hsp in LaGrange,KY Is there anyway to find him and let me thank him Anita Turello
Signed on October 05, 2012 at 9:50 PM
Guest Name:
Alan Eddings
Location:
Lima Ohio
Comments:

LFRD you have come a long way since 2003. I'm proud to have been apart of the fun before that. Thanks for the memories.
Signed on July 28, 2012 at 6:32 PM
Guest Name:
Zac fry
Rank/Title:
Chief
Location:
Lovington,illinois
Comments:

Hello from illinois
Signed on January 17, 2012 at 7:18 PM
Guest Name:
Joyce Lay
Location:
San Angelo, Texas
Comments:

I am known as station mom to our local stations and I just want to say that I have the utmost respect for what you all do. You are the true HEROES doing what needs to be done, when it needs to be done, regardless of the consequences. GOD bless you all.
Signed on June 12, 2011 at 1:26 AM
Guest Name:
Brett
Rank/Title:
Intensive Care Paramedic / Operations Manager
Location:
Australia
Comments:

Well done guys. Great site.
Also if you have Jason Long there, he is an exellent fire fighter and scene commander. I been following him though out his career on you tube.

Anyway, keep up the excellent work you all do. As a Paramedic in Australia, I certainly could not do what you do...P.S. We are completely seperate from the fire service, so we receive no formal fire education.

Take Care from all of us in Australia.

Cheers, Brett
Signed on March 13, 2011 at 3:55 PM
Guest Name:
Chuck
Web Address:
www.fdphotos.com
Location:
Connecticut
Comments:

Very nice site. Keep up the great work!
Signed on January 25, 2011 at 2:04 PM
Guest Name:
Robert & Sarah
Location:
shelbyville, ky
Comments:

Before we moved to Shelbyville we lived in Crestwood. Sarah is confined to a wheelchair and used to have a manual chair. We want to thank the fire/rescue for coming to her rescue the times she fell out of her chair and needed help. we have since gotten an power chair for her, and have had no issues with it.

Thank you for all you do, the big things and small.
Signed on October 18, 2010 at 12:37 PM
Guest Name:
brigette williams
Rank/Title:
wildlife rescue
Web Address:
www.secondchanceswildlife.org
Location:
oldham county
Comments:

Thank you to all firefighters, volunteer and regular staff, for yor commitment to keeping your community safe. My husband is in the military so i also know your family makes sacrafices . Thanks to them as well. I was hoping to recruit your facility's help in another local organization: Second Chances Wildlife Rehab and Education Center. We rescue injured and orphaned wildlife, mostly babies. We run soley on contributions/out of pocket and need help in obtaining a $25,000 grant thru Pepsi. We just need to be in the top 10 by month's end to get this and we are currenlty number 17: soooo close! All you have to do is vote for us. It takes about 3-4 minutes per day. You can vote 2 times a day: www.refresheverything.com/secondchanceswildlife and texting 100265 to Pepsi at 73774. We would greatly appreciate your help in this during your downtime at the station. Thanks so much.
Signed on August 23, 2010 at 6:11 PM
Guest Name:
Debbie Kinberger
Rank/Title:
Trustee/Women's Ministry Leader @ Cowboy Church
Web Address:
shoutlife.com/christiancountrycowboychurch
Location:
LaGrange, Kentucky
Comments:

It is my honor to extend an invitation to each of you and your families to join us for a September 11 Service. There will be a service with music, slide show, testimonies and sharing. After that, a picnic, and a corn hole tournament (with $5 entry fee - the proceeds will go to one of 5 charities of the winners' choice) There will also be $1 raffle tickets sold for three baskets of goodies (with the proceeds going to one of 5 charities of the winners' choice). This is just a small way of saying thank you for all you do for our community!
September 11th beginning at 4 pm at Christian Country Cowboy Church, located at the American Legion Building at the Oldham County Fairgrounds.
We look forward to seeing you there - God Bless each you and again thanks! For more information, call Debbie Kinberger at 222-0840
Signed on August 20, 2010 at 9:14 PM
Guest Name:
Joyce
Location:
Texas
Comments:

I just want to say that I have the utmost respect for what you all do. You are the true HEROES doing what needs to be done, when it needs to be done regardless of the consequences. GOD bless.
Signed on August 07, 2010 at 12:11 AM
Guest Name:
Brad Merchel
Rank/Title:
Firefighter
Web Address:
www.cnegfx.com
Location:
Washington, Iowa
Comments:

Great site guys. Just stopping by to say hi! I am a firefighter myself for 16 yrs. I also own a graphics business. I do vinyl decals, can koozies, etc. I have tons of firefighter graphics that i ship all over the country.

Keep up the good work guys.
-Brad
Signed on August 01, 2010 at 1:40 PM
Guest Name:
Jim Wolfe
Rank/Title:
often very rank . . .
Location:
Bradford, RI
Comments:

Saw your new ladder truck at the Pilot truck stop on Friday. Very impressive rig, and a couple of real nice guys driving her around. Good luck with the new rig!
Signed on July 23, 2010 at 11:58 AM
Guest Name:
Tammy Wright
Location:
Lagrange Kentucky
Comments:

What a Honor to sit in the driver seat of the new Truck ! Cant wait to see the 2nd one .You Guys are awsome and Keith Your something else you always get out there and enjoy the town and the kids .God keep you all safe always .I Think Next year The Chief and you Gets The dunking lol .Want me to start a poll with that one .

GREAT JOB EVERYONE ! STAY SAFE .....
Signed on July 19, 2010 at 6:54 PM
Guest Name:
Jeannean Chesser-Heber
Comments:

Congrats on the Tug of War...i am the one in the blonde pony tail rootin ya'll on picture # 5 i believe. was on fire dept. there from 1991-1994
Signed on June 29, 2010 at 12:33 PM
Guest Name:
Simon De Wever
Rank/Title:
Brandweerman
Web Address:
www.brandweerduffel.be
Location:
Belgium Duffel
Comments:

what a very nice site realy.
and i want to thank all of you men and woman to risk your lifes for others.

and i send all of my greetings and luck overseas.

thanks guys and we meet again
Signed on January 15, 2010 at 7:58 AM
Guest Name:
Lisa Loy-White
Location:
3014 Boones Trace, Crestwood, KY
Comments:

Dear Hero's,

Sending our heartfelt thanks to each and everyone of you for assisting in saving our home in Kentucky Acres Dec. 26, 2009 (chimney fire). Your efforts are so greatly appreciated for all you do for our community. May God bless and protect you for your service. You could never receive enough credit !

Thank you kindly,
The White Family
Signed on January 11, 2010 at 11:21 PM
Guest Name:
Jacob Castle
Location:
Johnstown Ohio
Comments:

thanks for all you do and great website
Signed on December 02, 2009 at 11:12 PM
Guest Name:
Michelle Klein
Location:
LaGrange, KY
Comments:

Thank you all so much for your help in getting our sweet Ruby out of the sinkhole. It was a miracle we found her and another that we have such a great group of firefighters in our area that responded to our call. Thank you again and again!
Signed on November 30, 2009 at 8:03 PM
Guest Name:
Barb Gaynor
Location:
Sparta TN
Comments:

Thanks so very much for rescuing Ruby! As a Scotty Lover and owner of "Maggie" we appreciated hearing about the wonderful happy ending. You did a great job.
| | |
| --- | --- |
| Page of 4 [ Back | Next ] | Records 1 - 30 of 91 |