(2019) (2020) (2021) Calls for Service
Jan
73
96
71
Feb
82
82
69
Mar
84
79
74
Apr
64
66
75
May
94
74
Jun
68
81
Jul
97
103
Aug
86
87
Sep
79
75
Oct
76
92
Nov
76
91
Dec
89
81
Total
968
1007
289
Calls for Service
2021
2020
1007
2019
968
2018
946
2017
932
2016
905
2015
908
2014
882
2013
827
2012
851
2011
804
2010
514
Total
9544
Web Counters
Website Visitors
Since
January 1, 2012

Visitors Today
Jan 19, 2022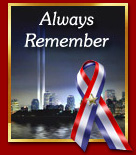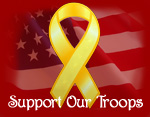 Copyright © 2022 LaGrange Fire & Rescue


Duplication of text, photos, or any other content on this website is prohibited without permission of LFRD. If you have questions, please contact us at info@lfrd.org
Guestbook
Welcome to the LaGrange Fire & Rescue Department Guestbook. Your feedback is important to us. Feel free to leave your comments.
| | |
| --- | --- |
| Page of 3 [ Back | Next ] | Records 31 - 60 of 88 |
Signed on November 25, 2009 at 10:47 PM
Guest Name:
Julie Ann Leigh-Lockett
Location:
Grand Iland USA
Comments:

Thank you so much for rescuing Ruby . The family of Scottish Terrriers will remember you kindness to animals and your dedication sto duty.
JAL
Signed on November 25, 2009 at 10:26 PM
Guest Name:
Ginger McAfee
Web Address:
www.colonsayscotties; www.scottierescue.com
Location:
Tennessee
Comments:

Thank you for taking the time and trouble to help Ruby, the Scottie, you guys deserve a medal.
Signed on November 25, 2009 at 9:44 PM
Guest Name:
Julie Hill
Rank/Title:
Oban Scottish Terriers
Location:
Arkansas
Comments:

Every single day you guys do the unexpected. Thank you so much for answering the call for Miss Ruby!! You guys rock!

Happy Thanksgiving and God bless!
Signed on November 25, 2009 at 7:51 PM
Guest Name:
Susan Truett
Location:
Tennessee
Comments:

You guys are the greatest for rescueing Ruby!! Keep up the good work.
Signed on November 25, 2009 at 6:33 PM
Guest Name:
Herman & Diana Smith
Location:
Goodlettsville, TN
Comments:

We are so thankful that you were able to find Ruby, the scottish Terrier. The fire fighter that went down and rescued her deserves a metal. It was brave of him to do that for a little four legged friend. Thankyou again from a scotty owner and lover.
Signed on November 25, 2009 at 4:56 PM
Guest Name:
Camille Partridge
Comments:

Bless you, each and every one of you, for responding to the call for help from Ruby's owners and getting her up out of that pothole! I wish you all a peaceful, joyful Thanksgiving weekend!
Signed on November 25, 2009 at 4:14 PM
Guest Name:
cindy gilson
Location:
giles co. tenn
Comments:

Just wanted to say thank you for your efforts in helping Ruby. Many dogs and cats are like children to their owners and thankfully your dept. take the time and effort to treat them as such. Thank you so much for carring and helping ALL who need you. God Bless you all.
Cindy Gilson
Signed on November 25, 2009 at 3:22 PM
Guest Name:
Vicki Campbell
Location:
white plains, maryland
Comments:

Great Scottie rescue - good knowing there are still good guys out there
Signed on November 25, 2009 at 2:48 PM
Guest Name:
Angela Eisert
Location:
Cedar Park, TX 78613
Comments:

Dear LFRD,

I am so glad you folks responded to little Ruby and her owners. Bless you.

Sincerely, Angela Eisert
Signed on November 25, 2009 at 1:04 PM
Guest Name:
Jon Beteag
Rank/Title:
Placement Coordinator
Web Address:
www.scottyrescue.org
Location:
Washington
Comments:

Thanks to you all for your extraordinary efforts to recover Ruby the Scottie from that hole in the ground. Those Scotties sure can dig!
Signed on August 03, 2009 at 8:56 PM
Guest Name:
Anthony J. Damron II
Location:
Cave City, Ky
Comments:

My name is Anthony. I am looking for a long lost cousin that I heard my be working here. His name is Mike (Mikey) Thomas. If he works here, please get this message to me and have him e-mail me so we can get back in touch. I'd also like to salute all you guys for putting your lives on the line to help your community and where ever need. I salute You ! ! ! !
Signed on July 03, 2009 at 6:57 AM
Guest Name:
Joey Allen
Rank/Title:
Firefighter
Web Address:
www.zonetonfire.com
Location:
Bullitt County
Comments:

One of the best websites going. Keep it up and thank you.
Signed on June 23, 2009 at 1:50 PM
Guest Name:
Jamal L. Harvey
Rank/Title:
Firefighter
Web Address:
www.oakgrovevfd.com
Location:
OakGrove,Virginia
Comments:

Fantastic website you guys have and keep up the great work!!!!!!!!
Signed on May 01, 2009 at 1:16 PM
Guest Name:
Alan Eddings
Rank/Title:
former firefighter
Location:
Paulding, Ohio
Comments:

Hey folks. just checking in on my favorite department. IYou all have been apart of my life sense 1990. Thanks for all the memories and keep up the great work. You always been my home away from home. Your always in my prayers. luv ya Alan
Signed on January 13, 2009 at 1:31 PM
Guest Name:
Curt Edwards
Rank/Title:
Owner
Web Address:
www.mstavideo.com
Location:
LaGrange, KY
Comments:

Thank you all for all you do, your an inspriation to the community and we're very glad your there. The website look great, if I can ever be of assistance with any Video work, please do not hesitate to call me as I would be glad to dontate my resources to your worthy organization!

God bless!

Curt
Signed on December 18, 2008 at 8:19 AM
Guest Name:
Paige Lucas
Rank/Title:
EMT/Volunteer Firefighter
Location:
Eminence, Kentucky
Comments:

I just want to thank you all for everything you do. I have always been involved in the fire scene because of who my family is. I am a volunteer firefighter with Eminence Fire and Rescue Department. I totally understand what each of you go through. Somedays it's tough and somedays you feel like you want to give up, but then you look around your community and you see the people that need you. And that makes the hurt go away and helps you help the next person who needs you. I just recently finished my EMT classes and earned my license. It was a huge accomplishment for me. Like I said, all of my family is involved in the fire and EMS service and I just wanted to follow in their footsteps. Looking at them, and seeing how happy they were when they helped someone made me want it that much more. I have wanted to be and EMT/Firefighter since I was old enough to walk. I know that you put your lives on the line and don't get paid very much for it, but people in this profession, don't do it for the money. They do it because it's a passion. I would love to be a part of the LaGrange Fire and Rescue Department. It is a dream of mine to become a paid firefighter. Again, thank you for all you all do, it means so much to so many people!
Signed on September 20, 2008 at 11:09 PM
Guest Name:
Benjamin Creasy
Location:
LaGrange, KY
Comments:

I love the fire department. It is my dream to become a firefighter in 2 years (when im old enough).
Signed on June 08, 2008 at 3:59 PM
Guest Name:
Barbara Creasy
Location:
LaGrange, KY
Comments:

AWESOME website! You guys are wonderful. Thanks for all you do for the community and for the Crusade for Children. I wish you had the Explorer/junior fireman program going - my 14 year old can't wait to join you.
Signed on May 29, 2008 at 1:09 AM
Guest Name:
Tina Howard
Location:
Wellington Texas
Comments:

Just wanted to say that i love the web site...it is awesome and what you guys do for your community...My grandfather was Mayfield Rankin..also i want to thank you and the rest of the community for the beautiful memorial that is on the courthouse lawn and i hope that no more names will have to be put on it...God speed to each one of you...
Signed on May 12, 2008 at 6:26 PM
Guest Name:
Richard Morris
Comments:

To Major Keith Smith
Thanks for all the info. for Dehaven Baptist Church. I feel we are well protected in LaGrange with such representatives as yourself. We do appreciate all you'al do for the community.
Richard
Signed on March 09, 2008 at 2:56 PM
Guest Name:
Michelle
Web Address:
www.supersavingsplace.com/Fundraising.html
Location:
Spokane, WA
Comments:

Keep up the great work!
For a fresh fundraising idea visit us at www.SuperSavingsPlace.com/Fundraising.html
We can help you earn the money you need to cover ongoing expenses- no startup costs.
Signed on February 21, 2008 at 9:59 PM
Guest Name:
Barb Claybern
Rank/Title:
Mom of Fireman Claybern
Comments:

Even though we don't live near LaGrange its great to be able to see the men and women my son works with. You have an excellent department and do a great service to the community. I'm sure everyone in LaGrange appreciates you putting you life on the line to protect them. Keep up the good work and be safe!
Signed on February 14, 2008 at 10:51 PM
Guest Name:
Scott
Rank/Title:
Lieutenant
Web Address:
FIREHOUSE18.COM
Location:
Central Florida
Comments:

Great site guys. Its nice to how good things are done in other parts of the country.
Stay Safe.
Signed on February 11, 2008 at 12:15 PM
Guest Name:
marco
Comments:

nice sites really god. im comming from fireservice germany

have ah nice day

grüße aus deutschland
Signed on January 12, 2008 at 7:00 PM
Guest Name:
J.R. Braithwaite
Rank/Title:
1st Lieutenant - Firefighter- EMT
Location:
Keyser, WV and McCoole, MD
Comments:

Nice site LFRD. I like the way its setup and all the pics and videos. I also liked the training and drill section, i will probably do a hose appliance drill on my rotation so thanks for the idea as well.
Signed on December 06, 2007 at 7:55 PM
Guest Name:
Joshua B James
Rank/Title:
lt,emt/ff
Location:
west liberty ky
Comments:

Great site, you guys and gals have really got it together. We are in the planing stages of building a new station and really liked one of the stations in your pics. my cheif and i would like to come and check it out sometime.
Signed on October 24, 2007 at 2:56 PM
Guest Name:
Alan Eddings
Location:
Van wert,Ohio
Comments:

Hey guy the web site is looking preety cool. Got any room for a long distance firefighter. your pal and brother alan and family
Signed on October 05, 2007 at 3:09 AM
Guest Name:
Tony VanAmeyden
Rank/Title:
Administrative firefighter
Web Address:
www.bedfordfirefighters.com
Location:
Bedford Twp. Michigan
Comments:

Greetings,
I was surfing the website of your local newspaper and clicked on your address.
Nice website. Our department is comprised of 25 paid on call firefighters, 3 stations housing 9 apparatus and one rescue boat. Our response area covers about 36 square miles and is adjacent to the Battle Creek and Springfield municipalities.
I have been a member of the Fire Dept. for a little over 20 years and do mainly
administrative duties and incident photography for evidence/record use these
days.
By the way, our motto is " We'll take it from Here."
Be safe,
Sincerely,
Tony VanAmeyden, BTFD582
Signed on October 03, 2007 at 8:12 PM
Guest Name:
Paul M Crask
Comments:

Great site Thanks for all the hard work you guys do in the community.
Signed on September 18, 2007 at 7:41 PM
Guest Name:
S. Paul Anzalone
Rank/Title:
Fire Commissioner
Web Address:
www.carmanfire.org
Location:
Town of Rotterdam, Schenectady, NY
Comments:

Thanks to Second Assistant Chief Doleman for the comments on our new web site. One good comment deserves another, so : Nice looking website for LaGrange. Your pictures of the rigs and stations look great. I hope our site will turn out as well as yours when we finish.
| | |
| --- | --- |
| Page of 3 [ Back | Next ] | Records 31 - 60 of 88 |